SSD Catania, President Pelligra looks forward to the future
Football Club SSD Catania current President Pelligra is strongly concentrating on the development of his project. Back to July thirteen 2022 he officially became owner of the city's main soccer team, inheriting an important sporting tradition. Six months later we claim things are going extremely well. Catania team is leading group I of serie D, italian fifth football division, 14 points clear on top of the table, truly deserving it.
The season has been great so far but it's not over yet. In the past two days President Pelligra joined the celebrations of Sant'Agata in Catania and said he felt really emotional about it, considering his sicilian origins. The great passion of the city and fans impressed him a lot, perhaps making him understand that he made the right decision months ago, as he declared in an interview. The focus now is on a wider project which may involve more than just the football team.https://www.voceliberaweb.it/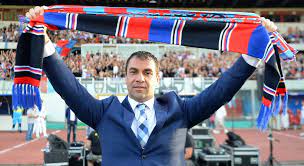 His intention, as expressed in previous statements, is to bring Catania back to the top football category (Serie A) but also to create something that could be long lasting investment. "I think of Catania guys, we want to create an academy by involving families and make young talents grow". So that younger people will no longer have to be forced to emigrate looking for a better future, according to his desire.
These words are really important and make us understand the President's great sense of responsibility towards citizenship. Football is a very popular sport and attracts deep interest. An entrepreneur of sharp intuition and with great desire of building an important project represents indeed a valuable opportunity for both him and the city to grow together as one, optimistically looking at the future.